Custom & Personalized Prints
In Irish Gaelic, Anam means Soul, and Caras is Friends.
Anam Caras are magical guardian spirits who believe a compassionate world begins with you. Collect Colleen Stratton's personalized and custom fine art prints of these fantastical beings.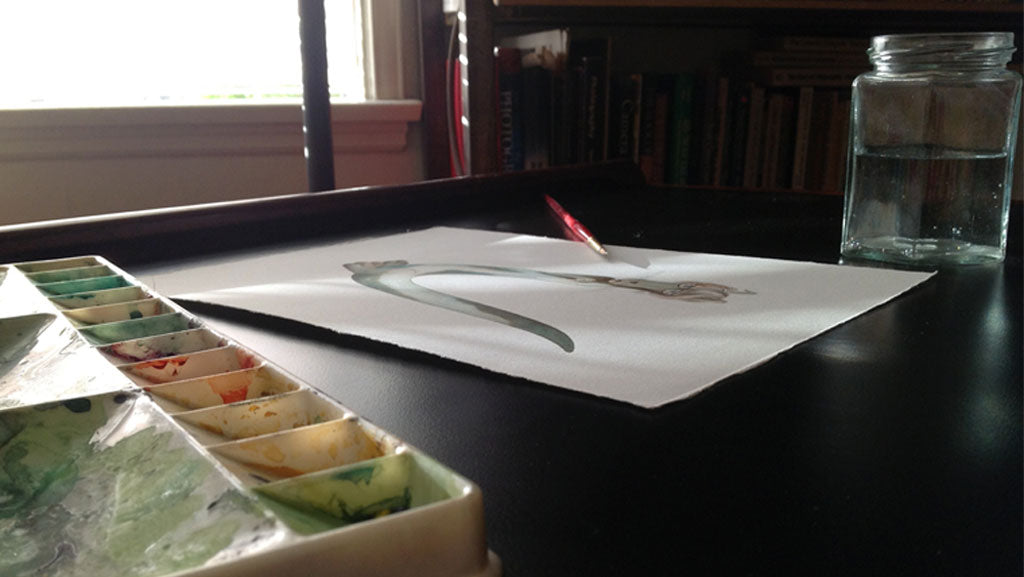 Watercolor and Ink Portraits
One day, while Colleen Stratton was drawing, she slipped into a Zen-like state, and a fantastical animal-spirit, with a long elephant's trunk and a bushy mop top head of hair, appeared and said, "I am your Anam Cara, your Soul Friend."
Learn more about Colleen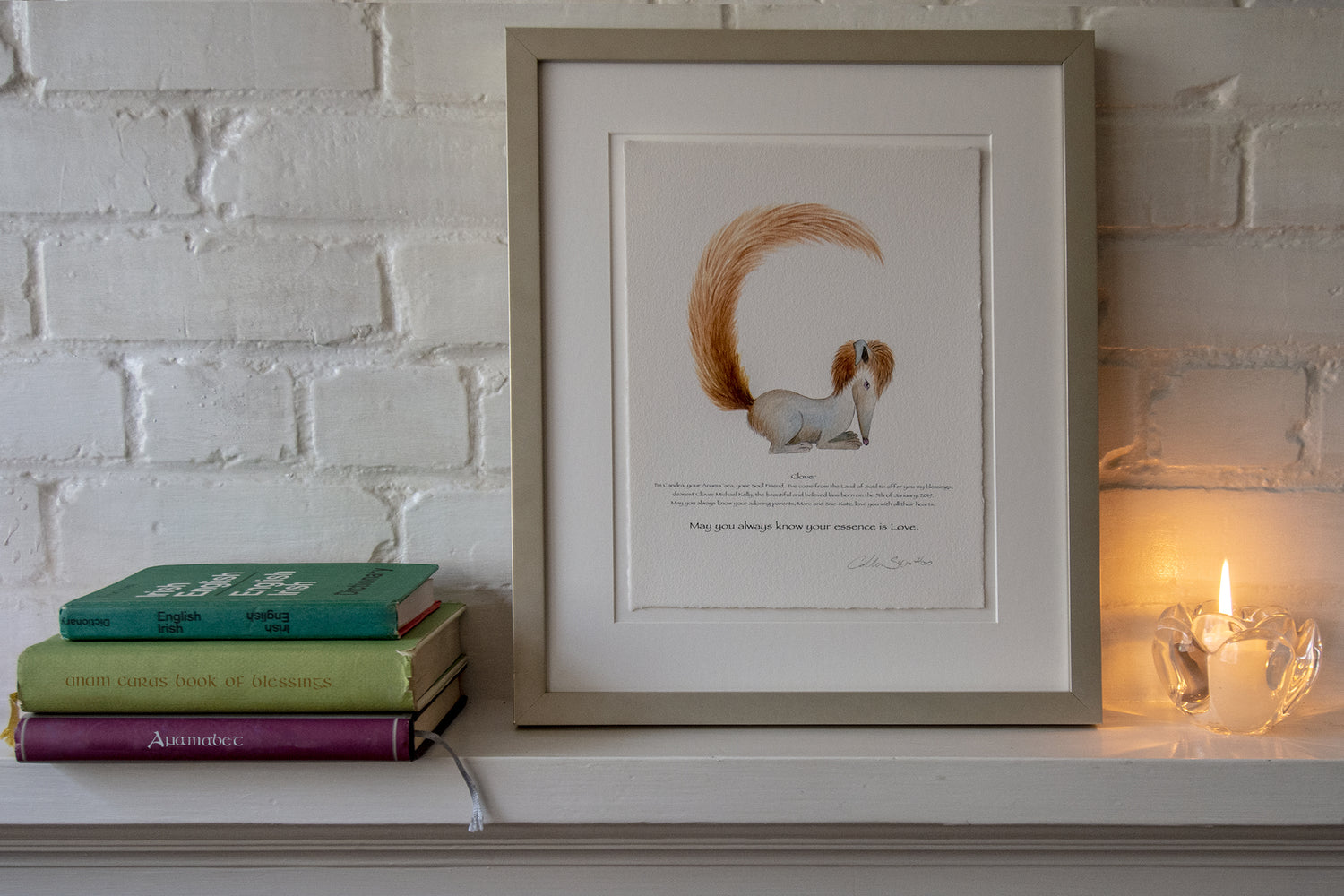 Museum Quality Fine Art Prints
Colleen's collection of Anam Caras Fine Art Prints are printed on the world's finest archival watercolor papers.  Her favorite is Hahnemühle, a German paper mill that was founded in 1584.  

Utilizing the latest technology, high resolution scans, archival pigment inks, ensures that the color of the prints accurately match the color of the original art.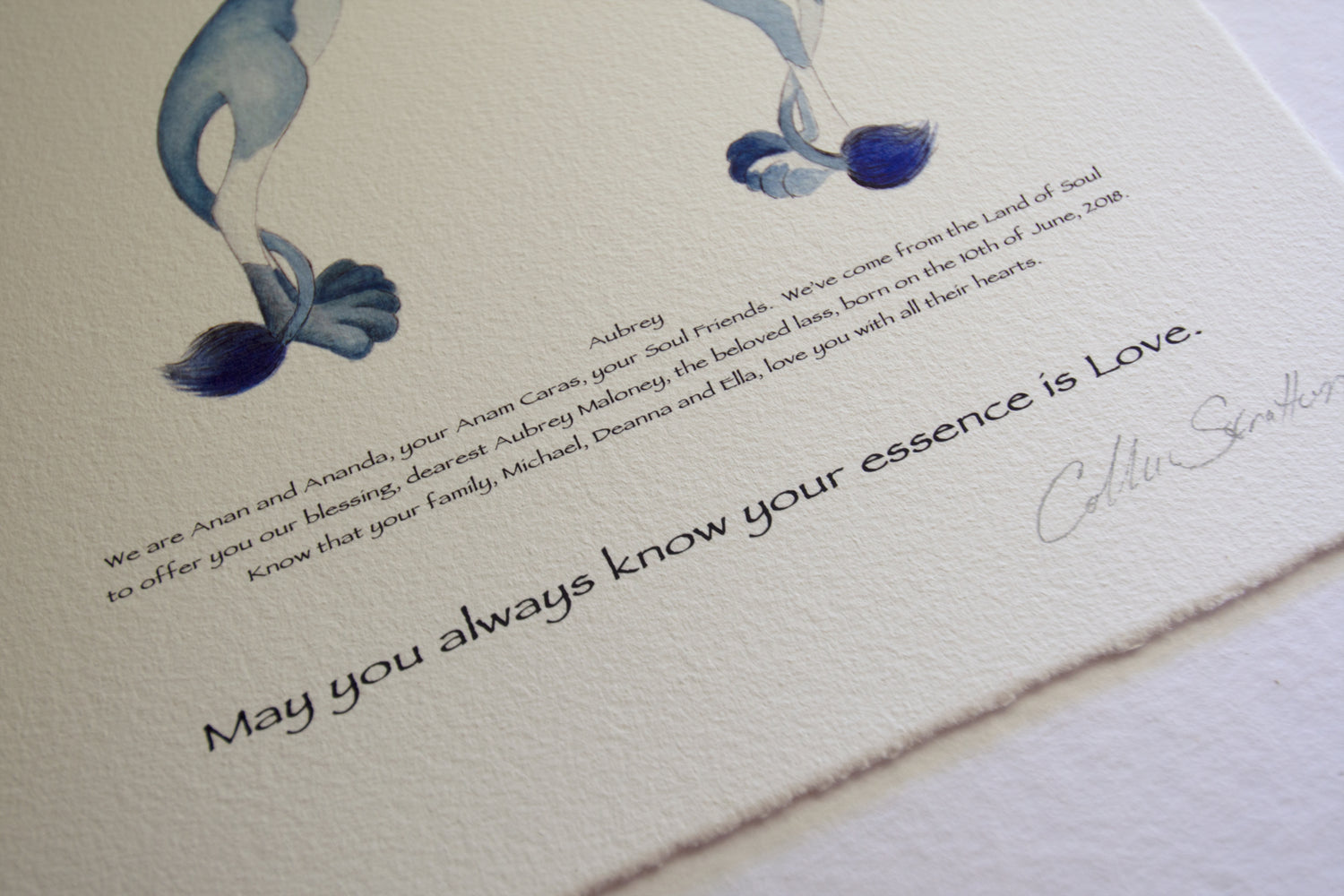 With Blessings Powered by Love.
Enriching each artwork is a stirring and completely personal bespoke blessing for the recipient.  Colleen composes them, guided by information from you.